Heard that song, which hit a 500M+ mark and became viral but wasn't a part of any movie? Or heard of the millennial sensation Prateek Kuhad, who took his music on the world stage with a humble beginning out of his room?
Many of you must have heard the term 'indie music' or 'independent music,' but do you know what it actually is?
Is it music that isn't created for Bollywood?
Is it music created by independent artistes?
In a sense, it is both. Indie music in India can be roughly categorised into two informal categories when talking about its reception. One is – in its real sense – music produced independently from commercial record labels. The other is – a simple approach – if the song isn't Bollywood, it is indie!
The second approach stems from the frustration of the listeners listening to music that has fallen into a stereotype – ranging from commercial remakes to rap songs about parties to ballads about heartbreaks.
You may ask, what's a good song?
What's the best genre for music?
Is Indie music better?
All these questions will never have an objective answer as Music is subjective to each individual. Our experiences in life shape our views for everything – especially our perception. Dave Grohl (Nirvana, Foo Fighters), put it really well – "That's one of the great things about music. You sing a song to 85,000 people, and they'll sing it back for 85,000 different reasons."
Music has a lot to it, not just the right vocals and instruments that most consumers understand. It isn't just the words and emotions attached to the songs either that most philosophers argue.
What is it then?
What makes a song connect with the audience?
What makes the audience follow an artiste?
The Magic Ingredient of Indie Music Popularity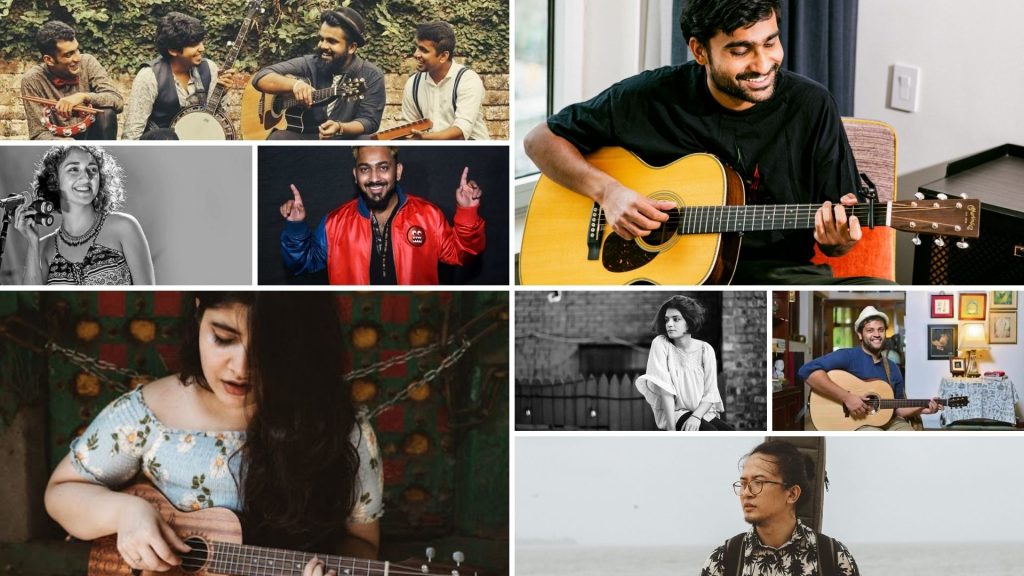 The rise of independent music can be summed up in one word – Relatability.
Relatability is an essential factor when it comes to any form of art. Music is no exception. When commercialisation of anything comes into the picture, somehow relatability gets affected in the long run because it is very easy to lose sight of the core message when money and success metrics are involved.
That is what happened with Bollywood in the late 90s. Plagiarism and remakes ran rampant during the time in the Bollywood music industry. In the mid to late 2000s, indie music along with other forms of art got an opportunity to make its voice heard via the internet.
This gave way to the rise in popularity of solo artistes as well as indie pop singers who were signed under record labels. Artistes and bands like Euphoria, Lucky Ali, Shaan, Colonial Cousins, Bombay Vikings, Shubha Mudgal, etc. released their albums with songs that weren't used for movies.
This also allowed them to go on tours much more. Being able to release albums without being associated with Bollywood films opened up a revenue stream for singers apart from live concerts. Being able to stand as an independent entity brought in more opportunities for artistes in being sponsored by brands and being a part of marketing campaigns.
Online Distribution Channels Working Magic
Prateek Kuhad, a Delhi boy's song being in Obama's favourites list wasn't something that seemed possible when only big-name record labels who had tie-ups with the film industry could launch artistes. Many talented people who pursued their dreams, at the most, remained as local artistes.
A platform like YouTube gave artistes of all areas a way to showcase their talents and a chance to reach out to the masses. Music festivals opened up to more indie artistes and bands than big-name artistes.
Now we have Gaana, Spotify, Apple Music, Soundcloud, etc. that allow artistes to connect with their audience without having to be backed by a record label. If they can produce songs, then numerous platforms are happy to help them distribute their music.
The distribution channels provide indie artistes and bands with a chance to reach out to domestic and international audiences, even from the comfort of their home and no big-name label backing them. DistroKid, CD Baby, ONErpm, TuneCore, OK Listen!, etc. are some examples of online platforms that help the audience discover and buy music from independent artistes.
Social Media Building Careers and Connecting Fans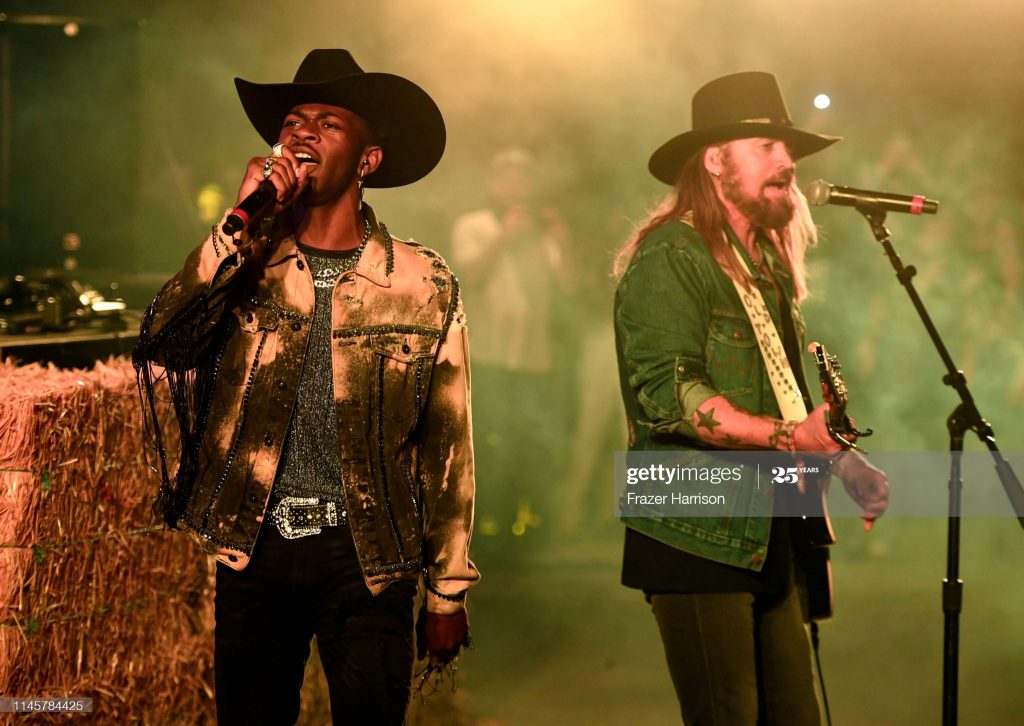 Social media has made it easier for audiences to share the music they stream as well. TikTok challenges are a great example of how indie artistes can get recognition. For example, the popular country number, Old Town Road, was first released by the artist, Lil Nas X, in December 2018. He was an indie artiste back then who paid $30 for the beat.
He started sharing memes to get some traction. Eventually, TikTok users caught up with the song, and the 'Yeehaw Challenge' meme on TikTok helped the song enter the Billboard Top 100 at number 83. Later the artiste got to re-release the piece under Columbia records featuring Billy Ray Cyrus in 2019.
The original version of the song "Old Town Road" topped the Hot 100 and stayed there for nineteen consecutive weeks in the United States from April 13 to August 17, 2019.
When talking about the opportunities that social media brings, it isn't just the one-off chance for an indie artiste to go viral—the chance of being discovered by established artistes and the opportunity of collaborating with big-labels increases as well.
Great examples of it are two of Jason Derulo's recent releases – Savage Love and Make Love Not War – that were released in collaboration with Jawsh 685 and Nuka respectively, who created the beats, giving them a big launch in the industry. They are both independent music producers whose beats got viral on TikTok, leading them to be discovered by Derulo, and in turn, getting them a chance to reach out to a worldwide audience.
Looking at how Songfest works to make sure that the music they create connects with the audience is one of the things that flipped the switch for me to talk about this.
Brands have started to recognise the connections that the indie artistes have managed to build with their audience. They get to tap into the audience loyalty that these artistes hold.
Brands Recognising the Reach of Indie Artistes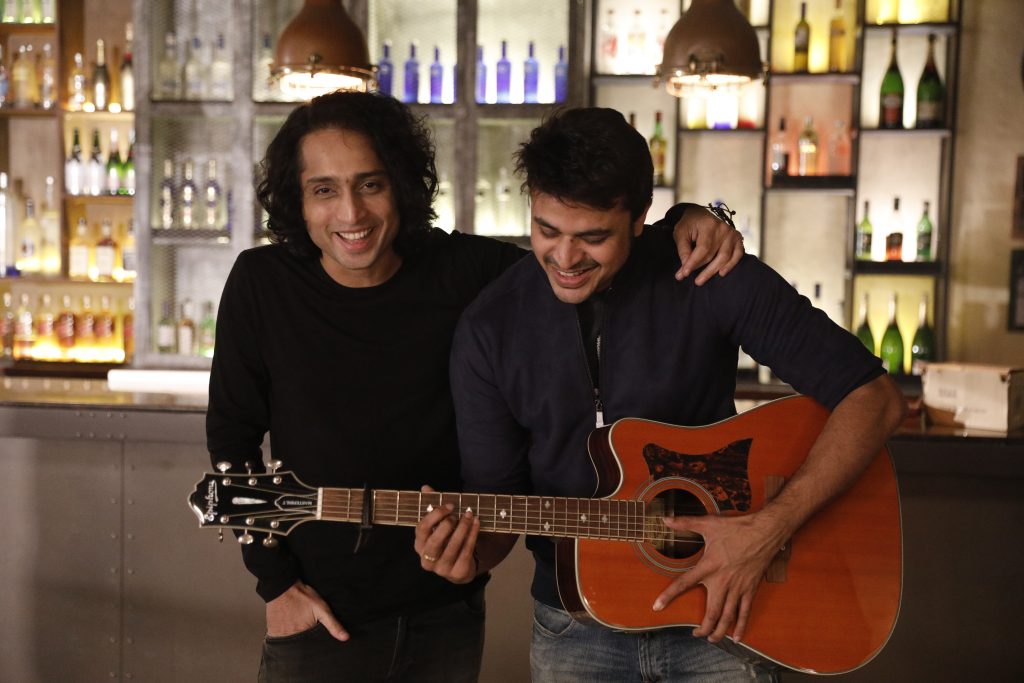 As I mentioned earlier, relatability and a need for good music are pulling the youth away from the mainstream Bollywood's remake music scene and toward the hunt for independent talent.
Emiway Bantai is one of the popular indie rap artistes in the country. If a brand were to sponsor him, they get to tap into a group of dedicated fans who would engage just to support their favourite artiste.
Ritviz is another name, who won the 2017 Bacardi House Party Sessions, which was a talent hunt competition organised by A.I.B. His song 'Udd Gaye' became well-loved among the youth.
For brands, using the connection the indie artistes share with their audience is a profitable business, while this opens up another revenue opportunity for the artistes.
The Future of Indie Music in India
Music and music videos created by artistes like Ritviz and raps of someone like Raftar are culturally relevant when it comes to the Indian youth and their daily life in the urban culture. The indie scene brings much more depth and meaning with its music that Bollywood just fails to convey.
I have discovered many indie artistes by watching Hollywood movies, and the Indian indie artistes can benefit the same if they get featured in mainstream Bollywood movies. The recognition has already begun – instead of artiste chasing films, it has become the other way round. Films or web shows have now begun to license tracks to capitalise on the audience of the artiste and the popular song.
The music industry seems to be undergoing considerable change. It will take some time as all things do, but the change appears to be positive.
I see a few main reasons for this:
Western Influence
Indian musicians studying and living abroad bring with them a touch of western influence. This has started roping in the audience that had moved on to international artistes because of the lack of diversity in Bollywood music.
Music Festivals
Music festivals, where international as well as Indian artistes perform, take place all over India. They prefer to have fresh talent.
The COVID-19 pandemic has put a dampener in this area with concerts not happening. Still, the artistes have been getting creative with digital concerts – YouTube Live and Facebook Live are popular ways for artistes to play for their audiences. Instagram Live gives it a more informal feel – like friends hanging out playing music.
Social Media Exposure
Talking about virtual concerts, the live chat feature on these platforms gives room for two-way conversation, and the artistes feel more approachable to the audience, which again makes the connection between the artiste and fans stronger.
The gap between an artiste and their audience is reducing – not only through music but also in the sense of approachability. Social media is helping fans become a part of the conversation, and the artistes aren't behind a glass wall anymore. This has led to brand loyalty for artistes, which opens up avenues for indie artistes to make a living with just their music.
Two Cents from Lil' Miss Me
Digitalisation is one of the biggest boosts for indie artistes to get exposure. While online distribution channels have made it easier for anyone to upload songs and reach out to the masses, it has also brought in the sense of accountability for quality.
If an artiste's art being distributed so easily brings them fame and glory to some level, then the audience on social media keeps them grounded and helps them stay true to their roots.
Everything has two sides. If social media brings the ease of connectivity, it also brings the ease of downfall. The accountability for an artiste has increased. The bar is set high. Now the audience has the option to switch to different artiste if their popular artiste goes the Bollywood route of creating easy music to cash-in on their fame.
The Indian youth has started catching on with this ever-growing part of the industry since they can relate to the artistes more. The indie music culture might have kicked off in the west, but we aren't far behind. Years to come will show us how more listeners turn to indie music – whether it is for quality music or a sense of kinship, is to be seen.
P.S. Here's a playlist that Meghna shared with me when I asked her for some good indie song recommendations. You're welcome! 😉